The upgraded solar panel generates electricity from both sides. The solar cell on the back side absorbs reflective and diffused sunlight, boosting 25% of conversion rate.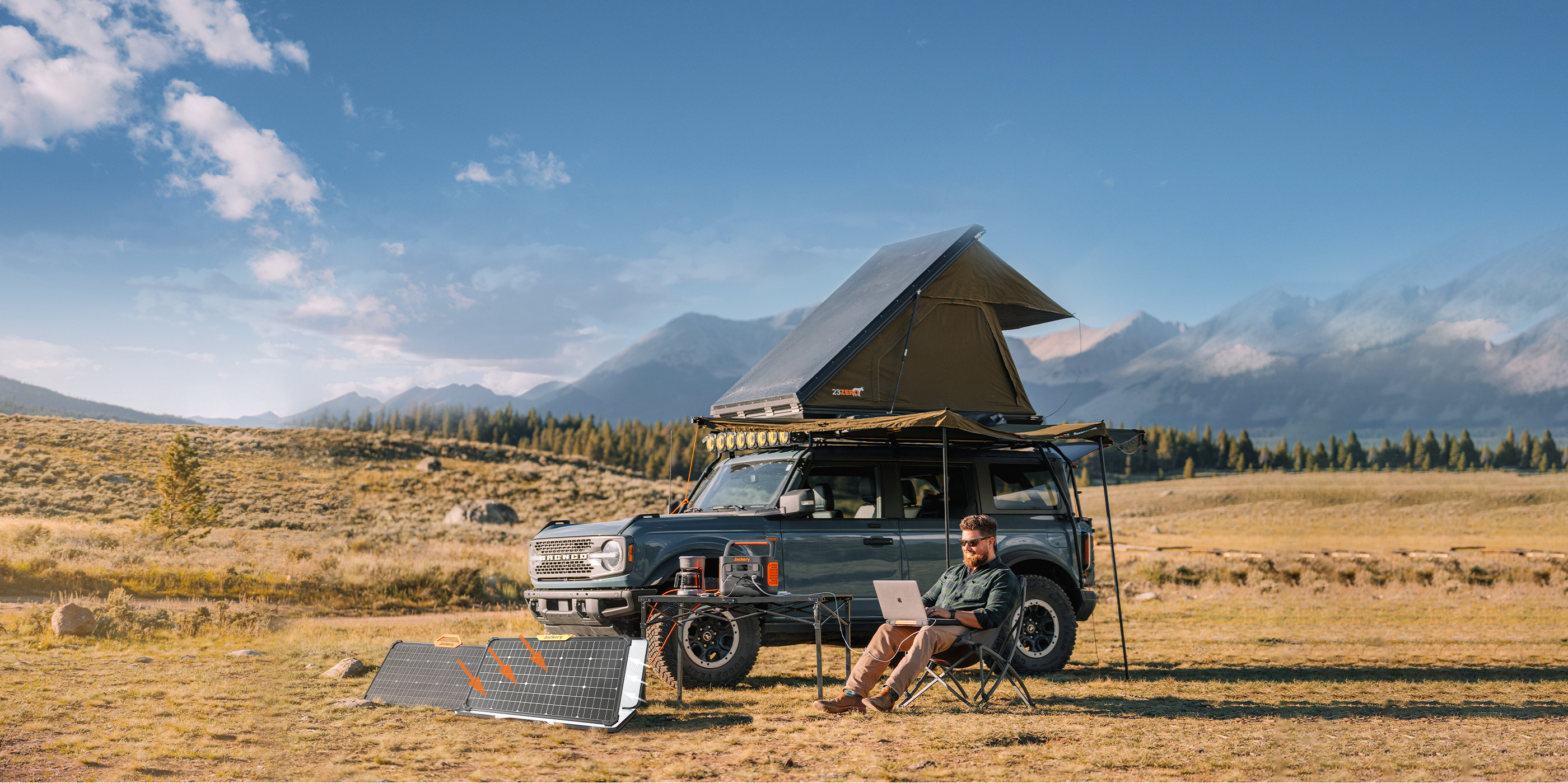 World's First Consumer Photovoltaic (PV) Modules Certified by TÜV SÜD

 The world's first photovoltaic product to receive TÜV SÜD's prestigious IEC TS63163 certification. Adopted industrial-grade photovoltaic materials & passed 15 professional tests.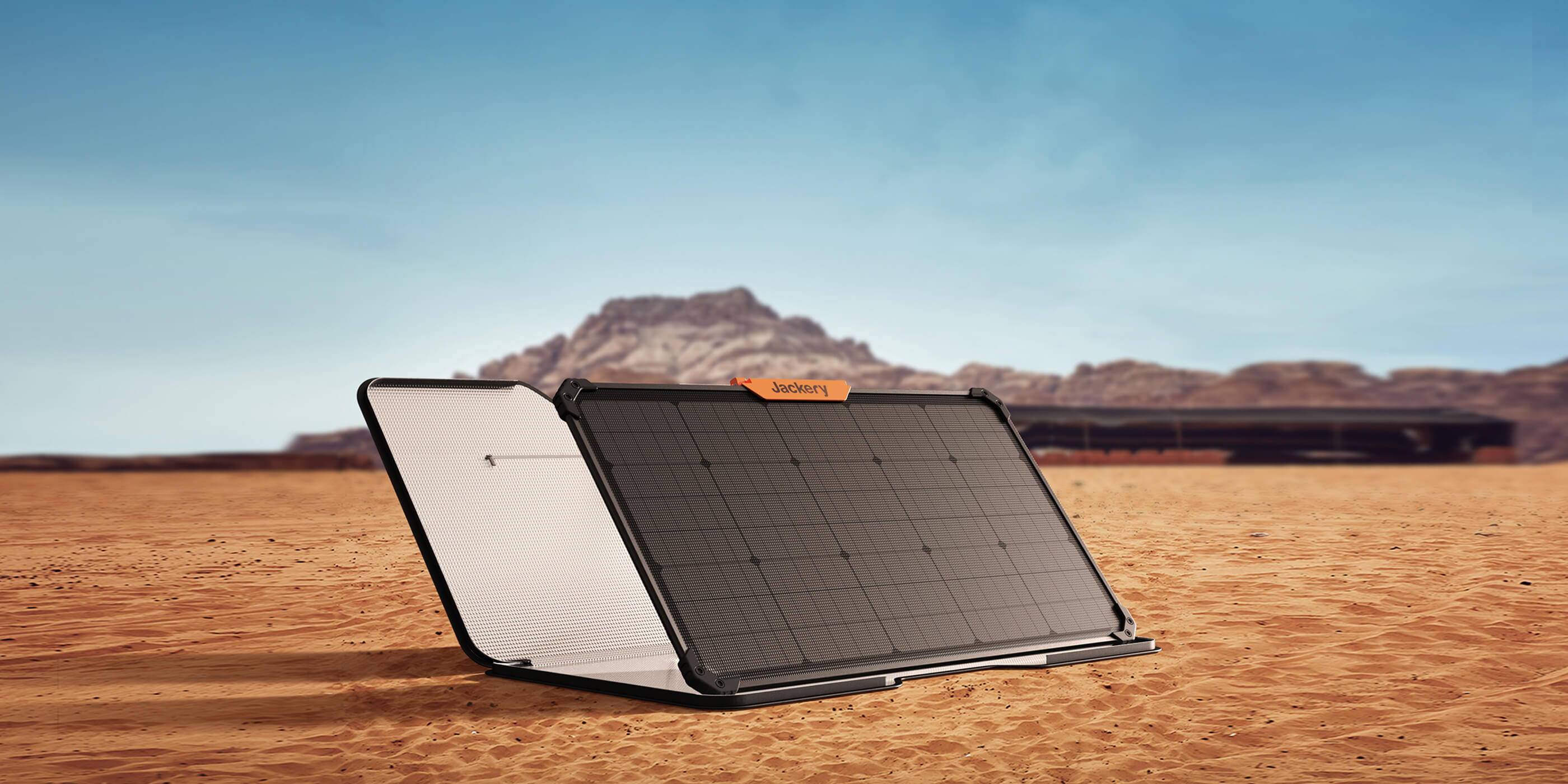 Peak Power: 80W
Power Voltage: 22V
Power Current: 3.6A
Open Circuit Voltage: 28.5V
Short Circuit Current: 3.71A
Weight: 5.1kg
Dimensions: 906 x 528 x 27 mm
Operating Usage Temperature: -10-65℃(14-149°F)
The 80 W Solar Panel features full-compatibility with all Jackery Power Stations.