Taking just 2.5 hours to charge the Jackery Portable Power Station Explorer 2000 PRO via 6x SolarSaga 200, the SolarSaga 200 reinvents solar charging. Venture with the Sun's power to beautiful places in the world, experiencing great solar power.
Recharging Time Comparison

Taking just a few seconds to set up, the solar panel stands firmly and securely thanks to its 3 kickstands. The recommended angle ensures optimum absorptionof the sunlight, making it the perfect companion for outdoor travels. Get ready to set forth anywhere on the planet with solar.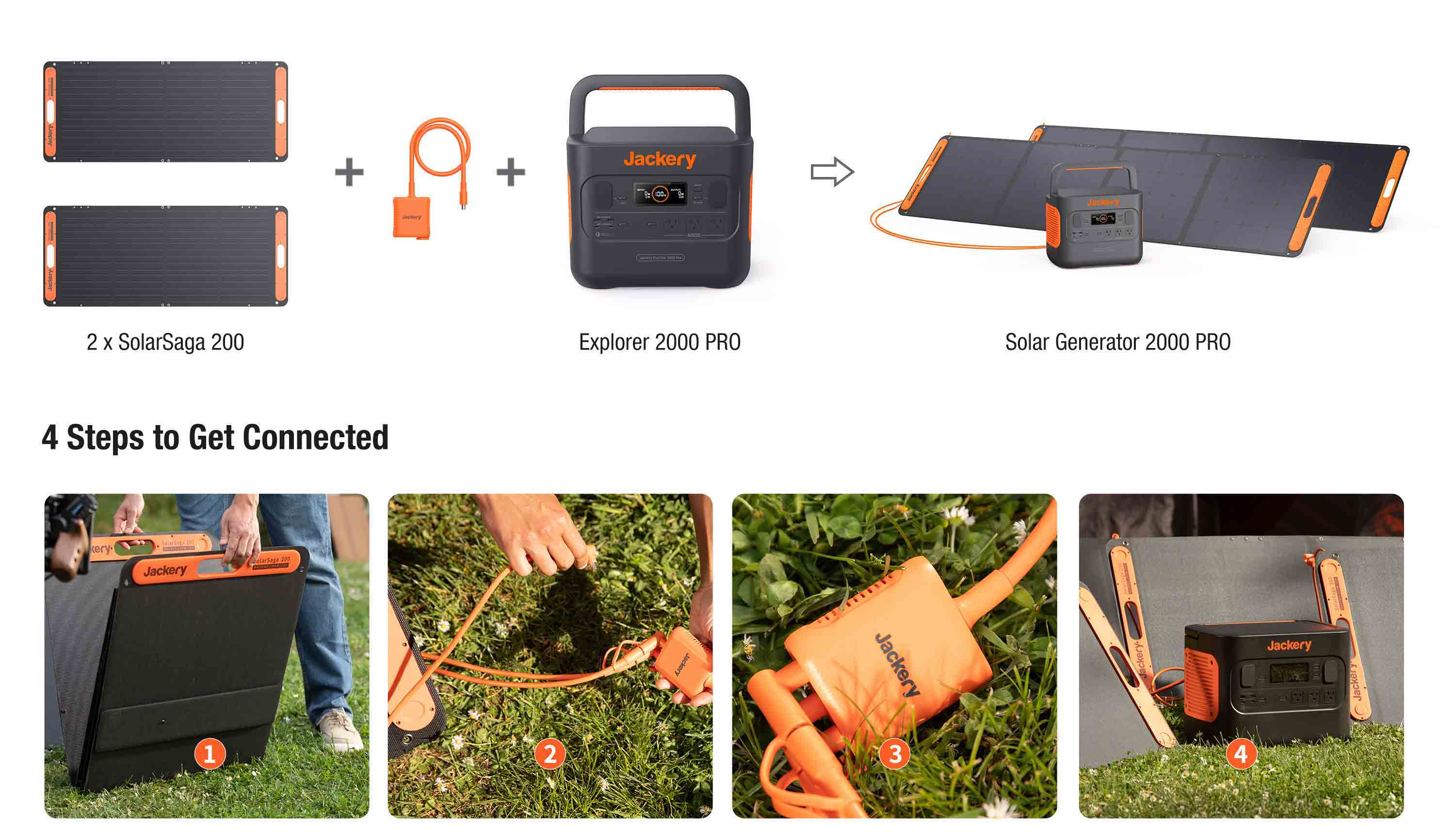 Peak Power: 200W
Power Voltage: 18V
Power Current: 11.12A
Open Circuit Voltage: 23.2V
Short Circuit Current: 11.76A
Weight: 8.0±0.3Kg
Dimensions (folded): 540 x 615 x 40 mm
Dimensions (unfolded): 540 x 2320 x 25 mm
Operating Usage Temperature: -10-65℃(14-149°F)
The ETFE-laminated case ensures the solar panel is durable and long lasting.
Additionally the IP67 Waterproof Rating allows it to withstand harsh and wet weather.