Fast Shipping | Easy Returns | No Sales Tax
Regular price
$2,899.99 USD
Regular price
$4,899.99 USD
Sale price
$2,899.99 USD
Unit price
per
Sale
Sold out
Fast Shipping: We Ship In 1-3 Days

Place An Order (888) 886-1488

9,500+ Units Sold
Vapor RS470 Crossbow
‍The Tenpoint Vapor RS470 is a popular all-around crossbow that's easy to use and easily handles nearly every shooting situation. It's affordable, reliable, accurate, and offers excellent value for money. Since this is a TenPoint crossbow, you also know you have access to one of the most popular and reliable brands in the entire crossbow industry.
While it's a popular choice as a first crossbow for its ease of use and range of safety features, don't let this convince you that this is a low-end crossbow. Far from it.
The TenPoint Vapor RS470 is one of the fastest and most powerful crossbows currently on the market. It comes with a ton of features and extras that help push it past the line to become one of the best models available. In short, the TenPoint Vapor RS470 is a worthy consideration when investing in your next crossbow and not a device you'll want to overlook.
In this guide, we will deep dive into what makes the TenPoint Vapor RS470 tick and why it should make the cut when it comes to choosing your next crossbow.
Let's get into it.
The Features of the Tenpoint Vapor RS470
Hailed as one of the most powerful and accurate crossbows ever created, there are a ton of features that make the TenPoint Vapor RS470 what it is.
The Need for Speed
First things first, the TenPoint Vapor RS470 is built for speed; and is perhaps one of the most important aspects to consider when purchasing a crossbow. In fact, this bow dominates the speed category, clocking in at an utterly devastating 470 fps (feet per second).
This is all made possible due to TenPoint's patented RX-7 Cams that are capable of turning up to 404 degrees throughout the draw cycle. This allows for an insane amount of energy to be stored while aiming and creates what many describe as a 'turbo boost' the moment you pull the trigger.
This is referred to by TenPoint crossbows themselves as 'SLINGSHOT Technology.'
This is complemented by the 17-inch power stroke design that's integrated into the Dual-flex limbs situated on top of the device. Interestingly, these limbs point away from the operator when shooting rather than towards you, as they would with a traditional crossbow design.
As a result, this means the cams and the drawstring sit at the very far end of the bolt rail, ensuring you get the most amount of distance while drawing, therefore the most amount of flexibility in the limbs, therefore the most amount of energy sitting behind that bolt when you decide to let it fly.
When your crossbow is equipped with the new TenPoint Neoprene sling and combined with all these beautiful features, it's easy to see how the new Vapor RS470 generates supercharged speeds up to 470 fps and is, therefore, rated 5 stars for experience by shooters across the States.
The Fastest Crossbow Rail
Taking a look at the flight rail, you'll find a 20-inch Micro-Trac variety, which has reportedly 50% less surface area when compared with traditional flight rails, all of which reduce string to rail friction. Not only does this increase the maximum potential for speed, but it also improves the durability of your string and the rail itself!
Whether you're interested in the mechanics or not, the fact you can surpass 450 fps with the Vapor RS470 is mind-boggling and is easily one of the most exciting aspects of this bow.
Accuracy Redefined
Of course, there's no point in having the ability to shoot fast bolts over long distances if it's impossible to hit whatever it is you're aiming at. Accuracy features are crucial when it comes to the performance rating of your chosen crossbow, but as we're coming to expect, TenPoint has pulled out all the stops to ensure that the TenPoint Vapor RS470 is one of the best.
Let's start with the basics.
The TenPoint Vapor RS470 crossbow has implemented what is known as 'Vector Quad' cables. These are designed to ultimately reduce, and actually eliminates entirely, the risk of cam lean. It does this by fixing one of the draw cables to the top of the cam, whereas the other sits on the bottom. This is a fantastic way to build a crossbow because it allows the stress created by the shooting cycle to remain evenly distributed across the device, rather than creating pressure points that can not only damage your crossbow and reduce the lifespan of the parts but also affect the accuracy of your shot.
This, however, is where things get interesting.
The Riser and Limb Pockets
Located between the limbs of the TenPoint Vapor RS470, you'll find a CNC-machined 7075-T6 aluminum riser, couple alongside Tri-Lock limb pockets. These, as the names suggest, are included to help keep the parts of the crossbow between the riser and the split limbs as secure and, most importantly, as stable as possible. It's a fantastic feature that just highlights how much thought and attention to detail TenPoint has put into this Vapor RS470.
From here, how accurate your crossbow really depends on you and what kind of tech you want to use, especially when it comes to your preferred choice of scope.


Or the Evo-X Marksman scope mounted option
If you're looking for a more budget-friendly option, you might want to draw your attention over to the Evo-X Marksman scope.
The EVO-X is TenPoint's very own variable speed crossbow scope that comes with a range of features, including;
Variable speed adjustments between 300 and 500FPS

Arrow drop compensation markers

Multi-colored duplex crosshairs with illuminated and non-illuminated chevrons up to 100 yards

2-8x optics with increased field of view

Variable brightness for low-light settings

A range of durability features to prolong the scope's lifespan in all conditions
Whatever scope you opt for, the truth is that the TenPoint Vapor RS470 is designed on a mechanic, hardware-level to perform to the best of its ability, whatever attachments you're working with, and whatever environments you're shooting in.
Safety First
I'm not here to tell you how important safety is when using a crossbow, nor that there's a crossbow out there that will allow you to completely stop thinking about how to be safe. We all know the rules and how this kind of thing works.
However, TenPoint has done a darn good job when it comes to making sure the Vapor RS470 is not only safe to use but it's also effortless to be safe.
The Silent Cocking and Safe Systems
Feature-wise, the core of being safe comes down to the brand-new, state-of-the-art ACUslide cocking mechanism. This design allows you to silently cock or make the most of the safe de-cocking system, moving your string using the strong ratchet strap that you can find attached to the rear end of the trigger box.
This not only allows you to maintain the element of surprise when you're out on the hunt, thanks to the silent reverse draw, but it also gives you a never-before-seen degree of control when it comes to de-cocking since you don't need to use any straps.
This technique was previously impossible with any other previous crossbow on the market l, which is yet another reason why the TenPoint Vapor RS470 crossbow is still considered so revolutionary.
A Redesigned Cocking Crank
The cocking crank itself is still located within a slot that you can find at the bottom of the stock. This can be easily removed, and if you want to store it on, say, the mounting hole at the side of the stock, you're more than welcome to. This is common across all TenPoint models.
However, there is a difference between the crank cocker of this model and that of the rest of TenPoint's previous inventory.
Whereas most crossbows will have a dedicated cocking hook, the Vapor RS470 instead has the trigger box located all the way down the side of the flight rail.
It literally travels from the flight rail to the resting string, and there's even a click when it locks into position.
This is all thanks to that ACUslide cocking and de cocking system, which we'll deep-dive right now!.
The New ACUslide Design
The ACUslide is by far the safest, most effective way to load, cock, and use your crossbow. When you're at the point where you've attached the string, this feature will allow you to wind the string all the way to the fully-drawn position, all using the cocking crank, and that's it.
Again, the TenPoint Vapor RS470 crossbow doesn't let up here. 
There's a complete internal braking system included with the new revolutionary ACUslide that prevents the string or cocking handle from moving at all when the handle is released at any point.
That's right, even if you load and pull back the bowstring up to 99% fully drawn and let the handle go, that string isn't going anywhere. This is such an insanely necessary and well-thought-out feature because it means you can let go of the handle at any time, eliminating the risk of this being a problem if you let go by accident, and there's no risk of free-wheeling or accidental firing.
If you need to disengage, then the simple de cocking system ensures this process is quick, simple, and safe, which is exactly what you need from your chosen crossbow.
Speaking of which, there's also a telescoping handle on the crank handle itself, which is a very nice touch. You can only extend it once you've taken it out of the storage slot built into the device, but it allows you to effectively double the length of the handle.
The result? You can take the 225-pound of draw strength needed to load this crossbow fully and instead take it all the way down to a mere five pounds, quite literally making it effortless to crank and load this crossbow system.
It's worth mentioning again that this whole safety system operates silently, so even if you make a mistake, slip, or face some kind of distraction, there's no chance of alerting your target.
All of this combined is yet another sign that TenPoint is once again defining the industry.
Two-Stage S1 Trigger
I already mentioned the trigger box above, but it's certainly another feature worth deep-diving into.
The TenPoint Vapor RS470 crossbow features the brand-new, TenPoint-designed, two-stage S1 trigger.
What's so great about it, I hear you ask.
During the first stage of the trigger process, the crossbow operator pulls back and takes all the slack in the trigger until the tighter breaking point. The trigger will then rest here indefinitely until the operator applies enough pressure to activate the second stage. This mark sits around the 3.5-pound mark and is incredibly satisfying to pull and release. Once the second stage is activated, the bolt will fly at 470 feet per second, with zero creep and an incredibly responsive feel.
I get tingles just thinking about it.
This S1 3.5-pound 2-stage trigger creates an experience of a much smoother shot with TenPoint Vapor RS 470 Xero, which is not possible in other crossbows. Many describe it as having the crispest consistent break ever leading to satisfying shots quite unlike the shots most shooters will have ever experienced.
Tenpoint Crossbow has enhanced the shooting accuracy with this two-stage S1 trigger in TenPoint Vapor RS 470 Crossbow, which is designed on a five-piece system.
There's no denying that two-stage triggers have grown in popularity over the last few years and are found on many of the top leading rifles, crossbows, and other firearms. It's probably the case that this is the direction the industry will be heading in over the next few years. It's undeniable how much more control and accuracy this kind of trigger system can provide, and the 2 stage S1 trigger is a testament to just how great they can be.
Regarding Arrows
An important consideration to think about when choosing a crossbow is thinking about what kind of arrows you're going to be shooting, but with the Tenpoint vapor rs470, you really get the freedom of choice. To help send you on the right path, here are some arrow options that could serve you will
However, do be aware that the type and grain of the arrow you choose will depend on the type of targets you're shooting and the experiences you're shooting within. For example, if you're shooting outdoors at targets at a range, you'll want arrows with 100-grain practice points, whereas if you're shooting live targets, you'll be looking at arrows around the 400-500 grain range.
Here are some arrow ideas you may want to think about;
EVO X Centerpunch Carbon Bolts

EVO X Centerpunch Broadheads

Lighted EVO X Centerpunch Premium Arrows

TenPoint EVO x Centerpunch Premium Carbon Arrows
As you can see from this list, by far the best arrows to use are the TenPoint own-branded arrows because they're literally designed to work fluidly with the TenPoint crossbows.
Personally, if you're shooting in a range and want the maximum, satisfying speeds, any kind of carbon arrows with 100-grain practice points will work best, and the EVO X Centerpunch Premium bolts soar fantastically.
The TenPoint Brand
TenPoint has one of the most stellar brands in the business. Specializing in crossbow technology, TenPoint has dominated the worldwide industry for over 30 years, so many units in the TenPoint catalog are recognized as setting the industry standard, and the RS470 is no exception. TenPoint is renowned for its high accuracy builds, its precision design, engineering, and construction, and for a level of durability that thrives in whatever situations you'll thrive in.
Based in Suffield, Ohio, guaranteed uncompromising American quality, and having shipped more than a million units over the last three decades, there's little-to-no doubt that TenPoint is one of the most influential companies around, and all this experience with their own TenPoint Crossbow technologies is evident in every aspect of the new TenPoint Vapor RS470 crossbow.
Specifications
Weight: 8lbs

Axle to Axle ultra-narrow 6.5 inches

Power Stroke 17

Length: 31"

Speed 470 fps.

Width: 12"/ 6.5"

Draw Weight: 225 
The Vapor RS470 Crossbow package includes:
6-EVO X Arrows with 100 grain

6-Lighted EVO X Arrows with 100 grain

3-CenterPunch Broadheads

TenPoint STAG Hard Crossbow case

Sling

Bubble Level

ACUslide & EVO-X Marksman Scope Mounted Design
The Good in the Tenpoint RS470 Crossbow
So, breaking it all down, why should you be looking at the TenPoint Vapor RS470.
For starters, it's a world-class crossbow.
With the Tenpoint RS470, you get a well-built, durable crossbow that's easy to use and dependable and offers excellent value for the money, especially if you get a crossbow package deal that comes with a scope and everything you need. That's not to say it's cheap. It's not at all. But if you're serious about giving yourself an impactful, memorable, and downright powerful crossbow experience, this crossbow is everything you need and more.
It's ideal for beginners who want to get into crossbow shooting but don't want to break the bank, but it's powerful and feature-rich enough for intermediate and expert crossbow shooters to have a fantastic time.
This crossbow is one of the quieter models on the market and has a compact design that makes it easy to carry and transport, as well as being easy to put away and store away when it's not being used.
It's accurate, fast, and punchy, and it feels so very satisfying to use. The two-stage trigger system is just beautiful, and it really gives you a feeling of being one with the device. You're the one in control. The crossbow is so responsive it's almost a part of you. Equipped with the right bolts and scope, you feel formidable, like an apex predator. Using this crossbow doesn't just feel like you've gone hunting.
It feels like a righteous experience.
The American dream is embodied in a powerful machine.
Also, it comes in a Veil Alpine Camo or a Graphite Gray aesthetic, so you get the choice of which looks best for you! Bonus!
The Bad in the Tenpoint RS470 Crossbow
Okay, as you know, it can't all be good, and there are certainly some aspects of the RS470 you're going to want to think about before you jump in and make your purchase.
Firstly, the price.
The TenPoint clocks in around the $3,000 mark, and that's the basic crossbow package that comes with everything you need to get started without customary accessories.
It's not a bad price, especially when you consider the ultra-quality hunting crossbow you'll have access to, but it's certainly not affordable for those unwilling to invest. When you start adding scopes, like the Garmin Xero X1i, you're looking around the $4,000 - $5,000 mark, which is a lot. However, it's worth pointing out that this is a state-of-the-art crossbow, and an investment in such a device is basically future-proofing yourself.
The technology integrated into this device is not going to be irrelevant any time soon, so you can be sure this is a crossbow that will continue to serve you for many years to come.
You'll also need to assemble this bow. This is not so much a downside if it's something you're familiar with, nor if you buy it from a supplier that's already assembled it for you, but if you're buying from us at Hunting Giant or another online retailer, you'll need to assemble your crossbow package yourself, and you'll want to make sure you're doing this correctly if you want the whole experience, and you want a safe crossbow to use.
Fortunately, every crossbow package comes with instructions provided, and it's really straightforward!
Pros & Cons of the Vapor RS470
Pros
Available in various hunting crossbow package variations

Silent cocking and de cocking system

State-of-the-art 2 stage s1 trigger

The friction-less design reduces string to rail contact

Designed and manufactured using TenPoint crossbow technologies

Most crossbow packages come with a Stag hard crossbow case for extra protection
Cons
The General Opinion
In terms of quality and performance, there are pretty much no downsides to this crossbow. We took it on the hunts with the Hunting Giant crew several times and boy it was not disappointing. Also looking across the reviews of customers, shooters, and critics alike, the general consensus is that this is a fantastic crossbow package. It averages a 4.5/5 star rating, with the only issues coming from assembly or delivery issues, but this will vary on your supplier or the outlet where you make your purchase. We can vouch for us that's for sure.
There are no complaints when it comes to getting on the range and shooting the crossbow.
It fires smoothly, it's safe, it's responsive, and it feels incredible to shoot. 
The TenPoint Vapor RS470 certainly steps up to the mark and raises the bar when it comes to what you want from your next crossbow, and there's no doubt it's well worth your consideration.
Links for arrows
EVO X Centerpunch Premium Carbon Bolts

EVO X Centerpunch Broadheads

Lighted EVO X Centerpunch Premium Carbon Arrows

TenPoint EVO x Centerpunch Premium Carbon Arrows
View full details
Frequently Asked Questions
How To Place An Order?

You Have 2 Ways Of Placing An Order:

1. You Can Place It On Your End Of The Website

2. Simply Give Us A Call And Allow Our Reps To Place Your Order For You

(888) 886-1488
What's Your Shipping Times

We Get Your Order Out The Door Within 24-72hrs. Transit Times Are Just 2-5 Days
Does My Unit Have A Warranty?

Yes, your unit will have 1 year warranty depending on the manufacturer. We also offer extended 1-3 Years of extra protection 💪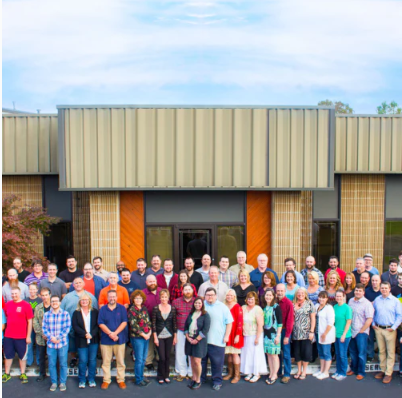 We're Here To Serve You
Meet The Team! We Have A Team Of Dedicated Reps To Ensure The Best Service Any Retailer Has To Offer!
Reach Out Now If You Have Any Questions We're Here To Serve You 24/7
Call Us - (888) 886-1488
- Talk Soon