Fast Shipping | Easy Returns | No Sales Tax
Regular price
$1,799.99 USD
Regular price
Sale price
$1,799.99 USD
Unit price
per
Sale
Sold out
Fast Shipping: We Ship In 1-3 Days

Place An Order (888) 886-1488

9,500+ Units Sold


Tenpoint Crossbow

To begin, it's important to remember that this TenPoint Siege RS410 is the third and last crossbow in TenPoint's 2021 series. So, once again, we're here with you with our TenPoint product, the Siege RS410, which debuted earlier this year. This crossbow is unusual in that it is the quietest and most compact crossbow on the market, and you will appreciate the silence that is essential for hunting.
Length 26.5"
Width Axle-to-Axle (uncocked/cocked) 12.3" / 7.5"
Power Stroke 13.5"
Weight (w/out accessories) 7.5 lbs.
Speed with INCLUDED EVO-X CenterPunch16 Carbon Arrow (400-grains) 410 FPS / 149 FP KE
Draw style Reverse-Draw
Draw Weight 220
Safe De-Cocking ACUslide
The year 2021 was fortunate for TenPoint since it allowed them to launch an excellent product in the form of this crossbow. TenPoint is dedicated to providing crossbow hunters of all types with lightweight, quiet, quick, precise, and high-tech bows. They have now also introduced their affordable brand, which has altered crossbow history and attracted a large number of people. Wicked Ridge, their budget brand, is also a great one, for the new hunting season at a much lower price than TenPoint crossbows.
Crossbow Package
TenPoint has released the Siege RS410 with a "Ready-to-Hunt" package that includes the ACUslideTM cocking and de-cocking framework, RangeMaster PROTM Adjustable Speed Scope, 6-pack of EVO-X 16′′ CenterPunchTM Premium Carbon Crossbow Arrows (.001" straightness, 400-grains), 6-arrow Tech Quiver, Integrated String Stop System, and an Instruction/manual.
TenPoint offers to ship the Siege RS410 fully constructed, and Hunting Giant sells fully assembled cosmos. When you buy a crossbow at Hunting Giant, make sure that the RangeMaster Pro scope is correctly sighted in before going on a hunt! It's a great way to improve your performance.
We can learn more by contrasting some of the features of the Havoc RS440 with those of the Seige RS410. The TenPoint Siege RS410, like the TenPoint Havoc, is a small reverse-draw crossbow. It is, in reality, identical to the Havoc RS440 in terms of design.
Although there are some similarities, the Seige RS410 has the advantage in terms of compactness and silence.
Basically, there's a good explanation for why you hear a lot of silence when you use Seige RS410. TenPoint built an integrated string-stop device at the crossbow's end to reduce string noise.
Features:
ACUslide Silent Cocking and Safe De-Cocking System

S1 Trigger sets a new standard in high-performance crossbow accuracy

MICRO-TRAC Barrel provides sting life in excess of 1,000 shots

TEC-X Stock reduces the overall weight of the crossbow

Package includes:

TenPoint Halo Bowpack, SKB Hard Case +$150

ACUslide Cocking and De-Cocking System

Rangemaster Pro Scope

6-pack EVO-X 16 CenterPunch Carbon Arrows

Tech Quiver
Controlled Glutted
TenPoint Crossbows used a lot of technicalities in the development of this crossbow, and the TenPoint Siege RS410 Crossbow was designed with a lot of glutted control mechanisms in mind. Once you've experienced its glutted control features, you'll want to learn more about other recent crossbows that are similar to this one.
The TenPoint Siege RS410 is built with attention to detail and includes a de-cocking system that keeps the shooter in perfect control while reducing the chance of injury or damage to the crossbow. It's especially critical to avoid the dangers that typically arise when a shooter loses control. It is fair to say that it is one of the most professional crossbows available, providing the user with maximum convenience.
TenPoint Crossbow has designed the TenPoint Siege RS410 Crossbow in such a way that the shooter may easily position the handle at any point by leaving it there, just like the TenPoint Vapor RS 470.
Design And Longevity
It is necessary to know the precise and quantitative facts of this cross's measurement in order to comprehend its oral appearance. It's only 26.5 inches long, with a 12.3-inch uncocked length and a 7.5-inch cocked length. You'll note that it's a very lightweight crossbow because it's well-designed with the right length and width. The Ravin R26 is the only crossbow that is more compact than the TenPoint Siege RS410. As a result, it is at the top of our list of the best compact and versatile crossbows. Keep in mind that the size of this crossbow has an impact on its design and durability, making it one of the greatest alternatives for hunters and adventurers.
This crossbow weighs 7.5 pounds without accessories and roughly 9 pounds with the sight and 6-arrow tech quiver installed. When we talk about its tiny features, however, we believe it to be one of the lightest crossbows on our list. I recall that it is preferable to refer to it as a compact crossbow rather than a light or small crossbow. Some people consider it a lightweight crossbow since they believe that any crossbow that weighs less than 10 pounds is a good investment.
The Siege RS410 fires arrows at 410 feet per second and has a power stroke of 13.5 inches and a draw weight of 220 pounds.
It has the same architecture as the Havoc RS440, but the limbs are put under far less effort because the draw weight is only 220 pounds, rather than the Havoc RS440's 270 pounds. The limbs will certainly produce less sound and vibrations as a result of this.
Latch with a Trigger-Lock
Tenpoint Crossbows are without a doubt the most competitive crossbows on the market, and they are one of Hunting Giant's best sellers, giving their competitors a run for their money. All of the triggers found in other crossbows are also quite great, but despite providing so many amazing triggers, they have yet to come up with the most original and cutting-edge concepts that have revolutionized crossbow history. They now serve as the best trigger-lock latch in the TenPoint Siege RS410 Crossbow, and you'll see it in the TenPoint Siege RS410 Veil Alpine as well. So, while the concept isn't new, the manner it's implemented and the most inventive approach they've taken are both commendable.
TenPoint Crossbow's trigger-latch lock technology secures the trigger box in place after each string cocking operation. As a result, the tension on the cocking strap is reduced. This fact alone demonstrates that all of this setup and tweaking results in a crossbow that is both long-lasting and effective. Regardless of where you want to take it, whether for hunting or simply traveling, you'll see that it has a lot of potentials to suit your needs for lengthy travels and dangerous experiences.
The best part about this trigger system in the TenPoint Siege RS410 Crossbow is that the trigger is precisely positioned in its original position before each shot. You won't have to bother about the trigger's initial position or adjustment this way. It is especially useful for persons who are new to utilizing compact crossbows, especially those that weigh less than 10 pounds. Furthermore, automatic trigger positioning helps the hunter save time while setting up the rifle, especially when hunting a wary animal like a bear.
Limbs with Dual Flexion
TenPoint Siege RS410 is designed to outperform the competition and has the ability to achieve new goals and set new records in crossbow history as TenPoint Crossbows' longest-range crossbow. Despite the fact that it is wholly unique, it is akin to the Barnett Whitetail Hunter STR Crossbow since the limbs are identical.
First and foremost, we must keep the crossbow's uniqueness in mind, as the TenPoint Siege RS410 Crossbow is equipped with features such as slingshot technology, RX-7 cams, and a massive reverse draw assembly that makes the TenPoint Siege RS410 the longest range crossbow. As we all know, the range is an important factor in determining how effective a crossbow is. We may be content with the range it provides, and the best thing is that it has the longest range ever. As a result, it has the potential to outperform all other crossbows now on the market.
RX-7 cams
The RX-7 cams have a number of great features, including the ability to move in all directions and being directly responsible for powering the Dual Flex Limbs. As a result, this account worked as a powerful mechanism for generating high efficiency and delivering a wide range of possibilities.
Tenpoint crossbows also feature slingshot technology for a quick shooting experience. So, thanks to its slingshot technology, we can put this one at the top of the list when it comes to the most technically advanced and effectively designed crossbows.
Optics
The Rangemaster Pro Scope was put to the Siege RS410 by TenPoint, adding to its optical capabilities. It's a multi-coated, 1.5 – 5x magnification, lighted scope that's speed-rated for crossbows up to 425 feet per second and has aiming points up to 60 yards, and it's specifically built for presenting wonderful visual experiences and providing a high-quality range. These are excellent aiming points because the 60-yard range is pretty large, which, when combined with the high magnification and illuminated scope, makes it the finest choice for those who want to forget about hunting.
The TenPoint Siege RS410 Crossbow is unquestionably a quiet, small, and quick Crossbow.
Three crosshairs and five circles calibrated for 20-60 yards in 10-yard increments make up these aiming points. From nightfall until dawn, it's a fantastic view. As a result, no matter what time of day it is or when you want to go shooting, you will always be able to have a fantastic time thanks to the enormous increments it delivers.
During low-light settings, we discovered that the lighted reticle is actually extremely brilliant. It's great if you've used the battery for a couple of hours because the battery's strength will be reduced, and the lighted reticle will be ideal for low-light situations.

The feature that reduces noise
The Siege RS410 is marketed by TenPoint as "the quietest, most compact crossbow ever." Yes, it is also one of the longest-range crossbows ever made, as well as the smallest and quietest. It's also crucial to comprehend the mechanics of the noise-canceling feature, which offers it a distinct function and makes it a quiet and suitable solution. The limbs make a lot less sound and vibrations by utilizing the Havoc RS440's design and lowering the draw-weight by 50 pounds. As a result, it's easy to see how the limbs are specifically intended to produce minimal sound and vibrations, and so play an important role in keeping it silent. At the end of the string, an integrated string stop system catches it.
Cocking And De cocking system
Because it is a highly efficient crossbow with a very long-range, TenPoint added their latest ACUslide safe cocking and de-cocking mechanism. So we can readily justify the Siege RS410's massive cocking. Remember that all of the modifications in this crossword were completed in 2021, and TenPoint did not upgrade the ACU crank cocking device this year, but it is still the best crank cocking system for a crossbow. As a result, we can state that it is already a sophisticated cocking system that, because of its high efficiency and usefulness, has the potential to beat all records.
The ACUslide will cut the cocking effort in half, to only 5 pounds. It's really safe and simple to use. The major function of the ACUslide feature is to make it very simple for you to go hunting or do any other activity you desire with this crossbow. You can safely let off of the crank in the middle of a pull and the crank will stay in place.
Performance
It's time to take the TenPoint Siege RS410 to the range for some practice shooting and performance testing because this is the time when you're most interested in learning how this crossbow performs and what features are helpful in boosting your performance and making it a useful crossbow in comparison to other competitors who are attempting but failing to complete it!
We didn't have to assemble the Siege RS410 because TenPoint is pre-sighted and pre-installed it before shipping it out. Hunters who have used this TenPoint crossbow, acquired it from Hunting Giant, and shared their experiences say they did not have to add it or conduct any additional functions related to the trigger placement. This is something that contributes to good performance and ease of use.
The S1 trigger is also included in the Siege RS410. It's a two-stage, zero-creep trigger that's exceedingly smooth. On the Hunting Giant platform, it's one of the best. We recommend that you utilize the arrows that come with the kit for speed tests. These arrows were created specifically to improve the performance of this crossbow and provide you with the greatest experience possible.
EVO-X 16-inch carbon arrows come in a 6-pack from TenPoint. These 400-grain arrows are straightness-inspected to within.001-inch, and each box is weight-grain matched to within 1-grain each arrow. The performance scale essentially recorded the same weight for each of the six arrows, which is excellent.
With a 50-yard target, we were able to achieve a group of 1.5 inches and a speed of 409 feet per second! In addition, the Siege RS410 is an extremely silent crossbow!
Broadheads & Arrows
You must be aware that TenPoint suggests the use of Alpha-Nocks with the Siege RS410 if you wish to proceed. Your warranty will be voided if you do not utilize Alpha-Nocks, so be sure you understand all of TenPoint's information, rules, and restrictions before purchasing this crossbow from us! TenPoint's official EVO-X 16-inch CenterPunch Premium Carbon Crossbow Arrows are recommended as a result. However, there are a variety of alternative options available that can enhance your hunt. You must be informed of their possibilities, rules, and regulations, as well as whether or not they are included in the package. If you're a seasoned crossbow user, Alpha-Nocks can be purchased and installed on your chosen arrows. So it all depends on what you want to do and your level of competence.
TenPoint's EVO-X Montec Fixed Blade broadheads are included with the Siege RS410 delivery. We had to put these broadheads to the test, and we really enjoy them. In addition to the TenPoint EVO-X CenterPunch broadheads and the RAGE Crossbow X broadheads, we strongly recommend the EVO-X Montec fixed blade broadheads.
Transportation And Storage
TenPoint has also included a one-of-a-kind feature that aids in the storage and transportation of its products. For their small reverse-draw crossbows, they invented the HALO Bowpack, the first hunting backpack that can store crossbows. This company had not previously focused solely on such characteristics, but they are now extremely concerned with offering consumers excellent accessories such as a bag for storing crossbows. We always recommend storing it in the manufacturer's recommended case. With some extra padding, we were able to put the Siege RS410 into the TenPoint STAG hard case.
Remember that the water-resistant bow pack has a padded external shell made of Brushed Tricot, as well as a padded inside with two hook and loop straps to hold the crossbow during travel.
You'll also get a robust frame structure that improves storage and gives maximum stability while moving or hauling this crossbow wherever for hunting or travel. For optimal carrying comfort, the solid frame has a pocketed waist strap and sternum strap, as well as robust back support.
Sighting In The RangeMaster Pro Scope
TenPoint pre-sighted the Siege RS410 at 20 yards for the 410 feet per second this crossbow delivers because the RangeMaster Pro is a variable-power style drop-compensating scope. As a result, practicing with such crossbows may be challenging because you will need to establish some kind of experience. As a result, hunters commonly practice with this crossbow before engaging in any potentially dangerous action. Before you go out on a hunt with your newly purchased crossbow, we always recommend going to the range for some practice shooting. After purchasing the Siege RS410 from us, you should get your reps in first and not go on a hunting trip with it unless you are an experienced, hunter.
Also, make sure it's set at the correct speed; it'll definitely take some tweaking before you get it dead-center. It's one of the most straightforward scopes to sight in. As a result, you will never have a problem with the scope; all you need to know is how everything works and what the mechanism is that drives performance. You are not required to proceed with the trigger placement, installation, or adjustment of this crossbow. So all it takes is a little practice to become an expert at utilizing it and getting the most out of it.
Final Verdict
Based on cutting-edge construction, creativity, and a focus on user input, all TenPoint Crossbows, including this one, are very well-ranked for excellence, effectiveness, longevity, and reliability.
TenPoint considers the new Siege RS410 crossbow to be "the industry's most stunning reverse-draw crossbow at its pricing point,".
The reverse-draw crossbow, which was last upgraded in 2021, fires accelerated velocities of 410 feet per second, has the groundbreaking ACUslide Cocking and De-cocking System, and is just 26.5 inches long.
Well, now you have read all about Tenpoint siege rs410 crossbow and all of its components including Rangemaster pro scope, de cocking system, ACUslide cocking, and de cocking, Evo x centerpunch, reverse draw, 6-arrow tech quiver, veil alpine, and injury or losing control options, you can go ahead with your purchase if you are in search for the compact crossbow. Siege RS410 is undoubtedly a high-performance crossbow that ensures safety, range accuracy, reverse draw design, and a great roller sear system.
View full details
Frequently Asked Questions
How To Place An Order?

You Have 2 Ways Of Placing An Order:

1. You Can Place It On Your End Of The Website

2. Simply Give Us A Call And Allow Our Reps To Place Your Order For You

(888) 886-1488
What's Your Shipping Times

We Get Your Order Out The Door Within 24-72hrs. Transit Times Are Just 2-5 Days
Does My Unit Have A Warranty?

Yes, your unit will have 1 year warranty depending on the manufacturer. We also offer extended 1-3 Years of extra protection 💪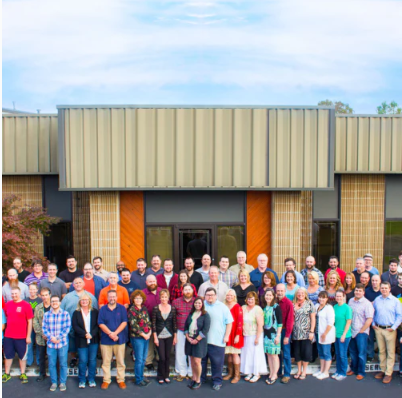 We're Here To Serve You
Meet The Team! We Have A Team Of Dedicated Reps To Ensure The Best Service Any Retailer Has To Offer!
Reach Out Now If You Have Any Questions We're Here To Serve You 24/7
Call Us - (888) 886-1488
- Talk Soon