Fast Shipping | Easy Returns | No Sales Tax
Regular price
$2,999.99 USD
Regular price
$3,350.99 USD
Sale price
$2,999.99 USD
Unit price
per
Sale
Sold out
Fast Shipping: We Ship In 1-3 Days

Place An Order (888) 886-1488

9,500+ Units Sold


Do you love to hunt your target with a crossbow? Or are you looking for a crossbow that catches your hunt with a single blink of an eye? 
The Tenpoint Nitro 505 Crossbow is the ultimate weapon built for hunters. With a top speed of 505 feet per second and a power stroke of 17 inches, this crossbow delivers devastating accuracy and lethal force with every shot.
Nitro 505 is equipped with ACUdraw cocking device and S1 trigger combined to deliver an incredibly smooth and consistent firing experience. And with a draw weight of just 300 pounds, this crossbow is easy to handle and suitable for all skill levels.
The Nitro 505 also features a 100-Yeard EVO-X Marksman Elite Scope with variable speed and arrow drop compensation, making it easy to take accurate shots at targets up to 100 yards away. And with a noise level of just 132 decibels, this crossbow won't scare off your prey.
Tenpoint Crossbows have now released a large number of remarkable crossbows on the market, including their 2023  crossbow lineup, but reverse-draw design of TenPoint Nitro 505 can attain remarkable speed and power at 500 fps. Thus, now you'll be able to hunt the largest animals with a single shot and deadly accuracy.
Whether you're an experienced or a novice looking to take your skills to the next level, the Tenpoint Nitro 505 Crossbow is the perfect choice for accuracy, power, and ease of use. So why wait? Order yours today and experience the ultimate in crossbow technology!
Features:
Length (w/o foot stirrup) 30.5
Width Axle-to-Axle (uncocked/cocked) 12" / 6.5"
Power Stroke 17"
Weight (w/out accessories) 7.9 lbs. (with ACUslide)
Speed 505 FPS / 227 FP KE
Draw style - Reverse Draw
Draw Weight 300
Safe De-Cocking ACUslide
RX-8 cam system
Greater trigger control
Package includes:
Optics: EVO-X Marksman Elite Variable Speed Scope with External Adjustment Turrets
Cocking Device: ACUslide Cocking and De-Cocking System
Crossbow Arrows: Six Evo-X CenterPunch Premium Carbon Arrows (.001" straightness)
Quiver: 6-Arrow Tech Quiver
Noise Dampening: Integrated String Stop System
Available in Moss Green and Veil Alpine
Integrated acuslide cocking
newly designed rx-8 cam system
Nitro 505 Fastest Crossbow in the world
Tenpoint Crossbows released the TenPoint Nitro 505 is the fastest crossbow available in the market. It is equipped with crisp new features and technologies and can cover a distance of about 250 yards with just one press of the button.
Most powerful crossbow ever
Before heading to discuss the factors that make Nitro 505 the best crossbow, let's unwind some real facts about the speed of this bow. Its speed tops Raven R500 and we also tested it with a chronograph. However, we noticed that different lengths of this crossbow are observed to have varying speed limits. 400-grain Pro Elite
When we shot the 20-inch 400-grain Pro Elite (sold separately), it gave speed ratios, including 514 and 515 fps. Other than this, when we shot a 455-grain it attained a speed of about 498fps.
The primary reason for the increased speed of this crossbow is the availability of CenterPunch to enhance the overall performance of the crossbow ring. Furthermore, the low weight of the bolt impacts the speed of this crossbow.
Besides the bolts, another factor responsible for the speed of this crossbow is the presence of an aluminum barrel. It dramatically decreases the overall surface area of the bow by 50%. Thus, this whole mechanism results in a significant decrease in friction. The aluminum barrel will also give you increased string life.
Long Range Accuracy
We took the Nitro 505 to the range to find that it is extremely accurate, easily placing bolts in the bull's-eye while shooting off-hand from 20 and 30 yards. We believe the ability to shoot off a rest is the biggest advantage a crossbow offers over a vertical bow.
Blend the Nitro 505's unrivaled speed and subsequently flatted bolt trajectory with a solid shooting platform makes this rig absolutely lethal even at relatively long crossbow hunting distances such as 50 and 60 yards. Targeting out to 100 yards can be an accurate shot thanks to  Nitro 505 speed and power, though trying such long-range shots while bowhunting is tough. accurate shot thanks
Tenpoint Arrow
Due to the extreme force produced by the Nitro 505, TenPoint developed its new HP aluminum bushing for the nock end of bolts shot from the rig. Hunters can choose powerhouse rockets arrows 455-grain EVO-X CenterPunch bolts shipped with the Nitro 505 crossbow or the 400-grain Pro Elite 400 bolts sold separately.
Light Weight
It is also observed that the less draw weight of the crossbow increases its ability to shoot the bows with the fastest speed. That is why  Nitro 505 is available with a low weight ranging up to 7.9 pounds (without accessories). Another plus point that comes with the low weight of the crossbow is its easy handling.
This Tenpoint crossbow is measured up to 30.7 inches (without stirrup). Thus, this increased length of the whole setup makes it easy for the to handle it during the hunting sessions.
Auto-Brake Gear System
Another groundbreaking technology by Tenpoint Crossbows is, that increases the working efficiency of the  Nitro 505 crossbow is the auto-brake gear system. Hunters find it pretty hard to cock and de-cock some crossbows since sound can play a crucial part in your hunt. 
The availability of the auto-brake gear system supports the crossbow's silent cocking and de-cocking mechanism. Thus, there will be minimal noise when you're pointing the bow at a deer or any other hunt. This integration of the auto-braking system increases speedy hunting, thereby satisfying the to the fullest.
Crossbow Scope
Evo X marksman elite, variable speed scope comes with customized reticle and external target turrets for accurate shooting out to 100 yards. EVO-X Marksman Elite Precision Scope is calibrated for the speed of the Nitro 505 and has aiming points from 20-100 yards, in 10-yard increments, with your choice of red or green illumination with adjustable intensity.
Vector-Quad Cable Technology
Here's a fantastic feature that makes TenPoint Nitro 505 crossbow the most accurate option for the four-cable system. This vector-quad cable technology never lets the users lose their stability when pointing to the target. It helps to stabilize the cams and limbs. Thus, it will not be wrong to say that Nitro 505 provides a consistent hunting position to the users.
In addition to this, repeatable performance is a plus point because of vector-quad cable technology. It greatly helps to eliminate the cam lean and plays a leading role in generating a straight-nock shot. This technology makes the trails perfectly accurate for professional. Thus, you can get repeatable results with it.
Reverse-draw Limb Design
The addition of a reverse-draw crossbow limb design makes it even more demanding among the users. This feature is known for providing a substantial platform that can support a 17-inch power stroke. This stroke is considered as longest in the industry.
The increased speed of the TenPoint crossbows is due to this high-power stroke. It is also observed that the high speed of the Nitro 505 crossbow is possible with less draw weight. The presence of reverse-draw limb design technology helps engage the string for an extra four inches of travel. Thus, this rail travel increases overall performance and accuracy.
Zero-Creep S1 Trigger
If you're a, you must be wondering about the pulling power and two-stage trigger. This technology helps to increase the accuracy and consistency of hunting skills. Thus, to help you out with this, the crossbow is now available with a zero-creep S1 trigger. It helps the attain a 3.5-pound pull with an advanced roller-sear system.
Above all, this trigger box is available with DFI technology. Dry-Fire-Inhibitor is fitted with the highest quality of nylon-filament arrow. It increases the retention or grip and improves the overall alignment of the bow system. Another plus point of this feature is the prominent reduction in noise and vibration.
Cocking and De-Cocking System
One of the essential reasons for the popularity of the TenPoint Nitro 505  crossbow is its silent de-cocking system on the market. You don't have to put much effort into organizing or pointing its bows toward the target. All you need to do is apply only 5 pounds of force to operate with your full access.
Many compatible straps increase their ability to bear large amounts of force. It comes with a NEW Dyneema cocking trap. It can withstand up to 2000 pounds of force. So, it doesn't matter how far your target is; you can easily adjust the cocking and de-cocking mechanism without causing any noise.
Advanced downrange precision
The highly improved kinetic energy is an outstanding feature that supports its 505 fps speed. It is directly related to the overall speed of the crossbow. The crossbow can generate estimated kinetic energy of about 300-pound draw weight. It is responsible for the highly demanded power of the crossbow.
Need for speed?TenPoint 505 crossbow has been observed to stand rightly on almost all users' expectations. It surpassed last year's speed winner at that time Tenpoint Vapor RS470 Xero elite package. The integration of all the features mentioned above increases its speed to a greater extent. Thus, if you're wondering about getting your hands on this newly designed crossbow, the Nitro 505 will be a perfect option for you! 
View full details
Frequently Asked Questions
How To Place An Order?

You Have 2 Ways Of Placing An Order:

1. You Can Place It On Your End Of The Website

2. Simply Give Us A Call And Allow Our Reps To Place Your Order For You

(888) 886-1488
What's Your Shipping Times

We Get Your Order Out The Door Within 24-72hrs. Transit Times Are Just 2-5 Days
Does My Unit Have A Warranty?

Yes, your unit will have 1 year warranty depending on the manufacturer. We also offer extended 1-3 Years of extra protection 💪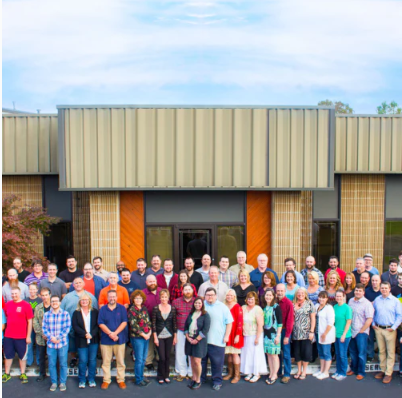 We're Here To Serve You
Meet The Team! We Have A Team Of Dedicated Reps To Ensure The Best Service Any Retailer Has To Offer!
Reach Out Now If You Have Any Questions We're Here To Serve You 24/7
Call Us - (888) 886-1488
- Talk Soon