Fast Shipping | Easy Returns | No Sales Tax
Regular price
$352.00 USD
Regular price
$499.84 USD
Sale price
$352.00 USD
Unit price
per
Sale
Sold out
Fast Shipping: We Ship In 1-3 Days

Place An Order (888) 886-1488

9,500+ Units Sold
DESCRIPTION
The Renogy 200W Lightweight Monocrystalline Solar Panel enhances module efficiency while minimizing its weight. It is the perfect option for any off-grid solar system, especially for transportation applications such as RVs and boats. This solar panel frame features a lightweight substrate and laminate, perfect for outdoor applications.
This solar panel combines high efficiency (PERC) monocrystalline solar cells with half-cut cell technology to improve electrical performance and power generation efficiency. This panel comes with pre-drilled mounting holes, solar connectors, and a junction box that allows easy and fast installation.
KEY FEATURES
Perfect for Curved Surfaces
It works with most curved surfaces as it can be bent within 240 degrees.
Reliable & Durable
This Renogy Solar Panel can provide an average of 1000 Watt-hours of electricity per day (depending on sun availability). It offers 5-year material and workmanship warranty and has passed the CE test. This solar panel frame features a lightweight substrate and laminate, perfect for outdoor applications.
Extreme Weather Endurance
Withstand up to 5400 Pa of heavy snow load and up to 2400 Pa of high wind load. Provide excellent durability in a harsh environment.
Safety Protection
When there is no sun exposure, the diode prevents reverse current flow from the battery to the solar panels, to avoid current damage to your solar panels.
Ready for Installation
This Renogy solar panel comes with pre-drilled holes for quick installation. Besides, it can also be bonded to the surface by using silicone adhesive or velcro. The solar connector cables are 12AWG 27.6 in long without worrying about length limitations.
Waterproofness and Extendibility
The IP67 rated waterproof junction box and solar connectors ensure that water and dust will not enter during extended outdoor use. Cables attached on the back with Solar Connectors are ready for connection and extension.
SPECIFICATION
BUILT-IN COMPONENTS
Output Cables: 12 AWG (2.3 ft)
Cell Type: Monocrystalline(6.5x3.3)
Number of Cells: 72(18x4)
Junction Box: IP68
Solar Connectors: IP67
SPECIFICATIONS
Maximum Power at STC: 200W
Module Efficiency: 16.7%
Optimum Operating Voltage (Vmp): 20.1V
Open-Circuit Voltage (Voc): 23.9V
Optimum Operating Current (Imp): 10.02A
Short Circuit Current: 10.74A
Operating Temperature: -40°F to 176°F (-40ºC to +80ºC)
Maximum Series Fuse Rating: 15A
Maximum System Voltage: 600V DC
Certifications: ETL Listed [UL-458],CE and RoHS compliant,FCC Class B Part 15 Compliant,ISO9001
Weight: 4.9 kg / 10.8 lbs
Dimensions: 1605 x 748 x 3 mm (63.2 x 29.4 x 0.1 in)
View full details
Flexing with my flexible solar panels.
Purchased 2 200 watt flexible panels in October 2022. They are very good ones. I have a Ecoflow Pro generator and 1 battery for 7200 watt hrs to power all my electrical needs while traveling across the country for my medical profession. These panels charge my generators very fast and I never have any worries. -I started with 2 100 watt glass panels that came already installed on my van when I bought it in August 2022. I could never get more than about 47 watts of charge at any given time. Even when it was high sun and 90° outside. I love my new panels from Renogy and would definitely recommend them.
Excellent Product.. Best Panel On The Market
I started with just 2x200 Watt Panels now I have a total of 900 Watts worth of Renogy Panels. These panels are the standard by which all others should be measured in my opinion, the quality is second to none and power absorption is phenomenal even in less than adequate sunlight conditions. mine have been hailed on, rained on, snowed on, and sand blasted in the desert southwest United States with out failure. I will recommend these panels to everyone.
Good dimensions and easy to install
Seems to work as it should and they were easy to attach and connect to the 4-1 harness. I chose these panels for their dimensions, so I was able to fit 4 to the roof of a 6.5' camper shell.
Renogy 200 Watt 12 Volt Flexible Monocrystalline Solar Panel
Easy install. Durable Stable power looks great. Paired with renogy Agm batteries. I highly recommend this one, worth every penny on this.
Success using Renogy Solar Equipment
I now have 5 solar panels each 100W on my RV roof . I use a Renogy Rover Elite 40Amp12V/24V auto MPPT solar charge controller w/temp sensor to maintain 2 Batteries each 12.8V, 200AmhLithiumLiFe PO4 . The system has been keeping the batteries @ 13.4volts even when I am parked in shade . They have provided power enough over night to operate my Lady's oxygen machine , a fan in a ceiling port ,the TV and a couple of lights in the RV and in the morning had 12.9 volts (note the oxygen machine and tv are 110volt light and fan are 12 volts .We use a 2000watt inverter to provide the 110volts . All equipment is operating very well
Frequently Asked Questions
How To Place An Order?

You Have 2 Ways Of Placing An Order:

1. You Can Place It On Your End Of The Website

2. Simply Give Us A Call And Allow Our Reps To Place Your Order For You

(888) 886-1488
What's Your Shipping Times

We Get Your Order Out The Door Within 24-72hrs. Transit Times Are Just 2-5 Days
Does My Unit Have A Warranty?

Yes, your unit will have 1 year warranty depending on the manufacturer. We also offer extended 1-3 Years of extra protection 💪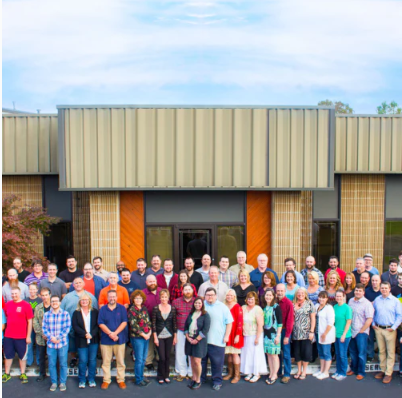 We're Here To Serve You
Meet The Team! We Have A Team Of Dedicated Reps To Ensure The Best Service Any Retailer Has To Offer!
Reach Out Now If You Have Any Questions We're Here To Serve You 24/7
Call Us - (888) 886-1488
- Talk Soon