Fast Shipping | Easy Returns | No Sales Tax
Regular price
$3,099.99 USD
Regular price
Sale price
$3,099.99 USD
Unit price
per
Sale
Sold out
Fast Shipping: We Ship In 1-3 Days

Place An Order (888) 886-1488

9,500+ Units Sold
Ravin R500  Kings XK7

The Ravin R500 is a bullpup design, similar to last year's ultracompact Ravin R26. You will read the differences in this review. It measures 29 inches from end to end, with 18 inches dedicated to the power stroke. To put things in perspective, the 400-grain bolts are just 21 inches long (field point and nock included). Every inch of length is put to good use in this crossbow.
Hexcoil cam system
Ravin r500 crossbow operates absolutely silently. The innovative  Draw Handle is used on this crossbow, which cocks back to a slender 3.6 inches when fully cocked and fires arrows downrange at 500 feet per second. In addition, the Ravin R500 uses the innovative VersaDrive Cocking System, which has an internal screw drive that pushes the Trac Trigger Firing System (TTFS) back and forth. The VersaDrive System's internal clutch prevents over-cocking and allows cocking and uncocking to be halted or restarted at any moment during the operation.
Specs
The Ravin R500 comes in Slate Gray.
Speed: 500FPS
Weight: 8.4 LBS
Length: 28"
Width Axle to Axle Cocked: 3.6" 
Width Axle to Axle UnCocked: 7.6"
Power-Stroke:15"

Kinetic Energy: 222FT 

LBS Draw Effort: 17 LBS 

Draw Weight: 300

HexCoil Cam System

VersaDrice Cocking System

Fully Assembled / Pre-Tuned

Trac trigger firing system
Package Includes:
VersaDrive Cocking System
Anti-Dry Fire/Auto Safety
Built-in Sling Mounts
6X Ravin .003 R500 Series Arrows & Field Points (400 Grain Total)
1X Removable Draw Handle
1X Quiver/Mounting Bracket
100-Yard Illuminated 550 FPS Scope
All Ravin XK7 crossbows, except those in Sniper packages,

 

come with an illuminated scope that integrates an all-new speed lock. This locking ring gives hunters confidence that their scope remains dialed in when it's time to pull the trigger.
R500 Kings XR7 Overview
The R500 crossbow is the fastest most accurate, roughly 3 12 inches across the axle to axle when cocked, as claimed, and the bow is 8 inches wide at its widest point, from one limb dampener to the next. The R500 weighs 10 12 pounds with accessories attached, including a quiver and arrows. The hefty limbs and the outsized HexCoil system, which spins the cams a full 360 degrees, provide the power. (In the earlier HeliCoil system, the cams rotated 340 degrees.) Trac trigger firing systemic another thing Ravin R500 crossbows are known.
Sniper Package Includes:
Ravin Soft Case or Hard Case (only + $100), or SKB Hard Case (+$200)
Fully Assembled/Pre-Tuned
6 – Ravin .001 R500 Arrows & Field Points (400 Grain Total)
Ravin Scope Level
1 – Removable Draw Handle
1 – Quiver/Mounting Bracket
Adjustable Turret Scope
Built-In Cocking Mechanism
Anti-Dry Fire/Auto Safety
Built-in Sling Mounts
First Remarks
Amazing! Can this...thing still count as a crossbow? The brand has done an incredible job developing the R500! Because of their fresh new HexCoil cam system, it's exceedingly small, and this new technology was also crucial in making this a 500 feet per second crossbow.
The crossbow can be cocked completely electrically with the touch of a button, but it may also be cocked manually using a removable draw handle.
Ravin debuted this crossbow with two distinct sights. The lowest option has a 100-yard lighted scope with a speed rating of 550 feet per second. The more costly model has an "Adjustable Turret Scope."
The Ravin R500 is only available in the color "Slate Gray," but it looks fantastic.
Design And Longevity
The R500 is larger than Ravin's most diminutive crossbow, the R26, with a length of only 28 inches. The width of this crossbow is much narrower thanks to Ravin's new HexCoil Cam System, which can rotate 360 degrees, and comes in at 3.6 inches when cocked and 7.6 inches when uncocked.
The Ravin R500 isn't the lightest crossbow, weighing in at roughly 10 pounds. Stronger materials are required for high-performance crossbows, which typically lead to a larger weight. Actually, this crossbow isn't too hefty for what you receive, and it has a pleasant grip.
We recommend using a tripod when shooting this crossbow at the range.
Optics
As previously stated, Optics Ravin equips the Ravin R500 with two distinct lenses. The R500 comes with an illuminated 100-yard scope with a crossbow speed rating of 550 feet per second. This site has a range of 30 to 100 yards and may emit red or green light. This scope is an excellent choice for this crossbow since it is waterproof, fog-resistant, shockproof, and recoil-proof, as well as has completely multi-coated lenses.
The R500 Sniper package, which was the more expensive choice, came with an adjustable "Turret Scope." Right now, this is the best scope Ravin has to offer.
Performance
Now that we've gone over the features of the new Ravin R500 crossbow, it's time to put it through its paces and rip a few arrows down the field!
Ravin claims that this is the first crossbow to breach the 500 FPS barrier, with a Powerstroke of 15 inches and kinetic energy of 222 FT-LBS. We'll start with a 100-yard objective and a few test subjects because we're convinced Ravin appropriately pre-tuned the crossbow.
With all R500 packages, Ravin includes 6 Ravin.003 Arrows & Field Points. There are no broadheads provided, and it is currently exceedingly tricky to locate capable of speeds of up to/over 500 fps.
Shooting capacity
We brought the R500 to the range on a cold day, and after approximately 36 rounds, our battery died, forcing us to manually crank-cock the crossbow for the remainder of the day. If you're heading to the range on a chilly day, we recommend having an extra battery pack.
When shooting at targets, do not use broadheads on your arrows. Your targets will rapidly wear out, and it's not worth it. Instead, utilize the field points that Ravin offers with the box and go hunting with your broadheads!
Cocking system
With the Ravin R500 crossbow, you can cock the crossbow with the touch of a button: Ravin outfitted the R500 with their new "VersaDrive Cocking Mechanism," which employs a revolutionary twin screw-driven system. An electric cocking motor with a replaceable battery and charger powers the VersaDrive cocking mechanism. "The VersaDrive System's internal clutch avoids over-cocking and allows the cocking and decocking operation to be halted or restarted at any moment."
When we originally contacted Ravin regarding the battery pack, they said we should be able to achieve roughly 50 cocking/decocking cycles from a single full charge. A battery's performance may degrade based on temperature and weather conditions, and Pete Scobell specifies a battery life of 30 to 50 cycles in an innovative advertising film.
If the power dies or you want to cock it physically, just attach the detachable draw handle. The manual cocking effort with the R500 draw handle is only 17 pounds.
Speed
The R500 employs Ravin bolts, which weigh 400 grains, give or take, with a 100-grain field point or broadhead inserted (the guarantee is invalid if you use anything else). They're not the same bolts as the ones used on other models, despite their identical look.
We attempted to use our chronograph to achieve 500 feet per second from the bow, but the fastest we could get was 498, with 496 being the average. Perhaps my chronography is a little sluggish to read. But even if it does, if it isn't fast enough for you, you'll be tough to satisfy. The R500 is by far one of the quickest crossbows we have ever tasted, and it's also one of the most potent, with 220-foot pounds of energy.
The Ravin R500's trigger is outstanding, with an average draw weight of a little under 2 pounds on my Lyman scale and only a little take-up. At 30 yards, you can't shoot the same location again without breaking bolts. I tested accuracy by shooting groups with a Caldwell Deadshot Field Pod at 60 yards. They averaged 1 1/8 inches, and I'm sure they'd have gone through the same hole with a true bench rest. This crossbow has great accuracy potential.
More About Ravin Crossbows
The new Ravin r500 crossbow is technologically advanced and unrivaled in the hunting market. This is the quickest and most powerful crossbow ever made, at a speed of 500 feet per second. The HexCoil Cam System on the R500 Sniper spins the cams an astonishing 360 degrees, putting them at 3.6 axle-to-axle when cocked and 7.6 inches axle-to-axle when un-cocked. Ravin Crossbows' R500 Sniper has the new Ravin Electric Drive System, which allows users to cock and un-cock with the touch of a button or manually using the new R500 Draw Handle.
Trac trigger firing system
This crossbow also has Ravin's revolutionary VersaDrive Cocking System, which features an internal twin screw drive for moving the Trac Trigger Firing System (TTFS) back and forth. The internal clutch in the VersaDrive System prevents over-cocking and allows you to pause or continue the cocking and uncocking action at any moment. The new Adjustable Turret Scope, in which hunters may change distance with the elevation turret of the single reticle scope, The Ravin Scope Level, and.001 Premium Arrows round out this renowned crossbow's sniper accessories. The Slate Grey Ravin R500 Sniper crossbow package is currently acknowledged as the industry's latest authoritative crossbow package, with real improvements and authentic performance that has never been seen before.
Once again, the Ravin R500 crossbow package defies industry expectations. The Ravin R500, which has the new unique HexCoil Cam System, can reach 500 feet per second with a 400-grain arrow and has an axle-to-axle width of 3.6 inches when cocked and 7.6 inches when un-cocked. Along with unrivaled speed and size, the Ravin package includes the revolutionary Ravin Electric Drive System and cocking system, which allows shooters to cock and de-cock the crossbow by just pressing a button, with the option to manually cock the crossbow using the accompanying R500 Draw Handle. The Ravin Electric Drive is made out of a 12-volt battery and motor unit that attaches and detaches easily from the stock.
The battery and motor unit may both be readily removed for storage or charging on the charging dock. Ravin's unique VersaDrive Cocking mechanism, which comprises a twin screw drive that pushes the Trac Trigger Firing System (TTFS) back and forth, is also included on the R500. The VersaDrive System's internal clutch prevents over-cocking and allows cocking or de-cocking to be halted at any point throughout the operation.
Ravin 500
This r500 crossbow is ideal for hunting from a tree stand or ground blind. The Slate Grey Ravin R500 crossbow bundle is a world-class alternative with excellent performance. With built-in sling mounts, Ravin crossbows have a weight of 8.4 lbs. It takes minimum time during the process and is the fastest and most fully assembled.
View full details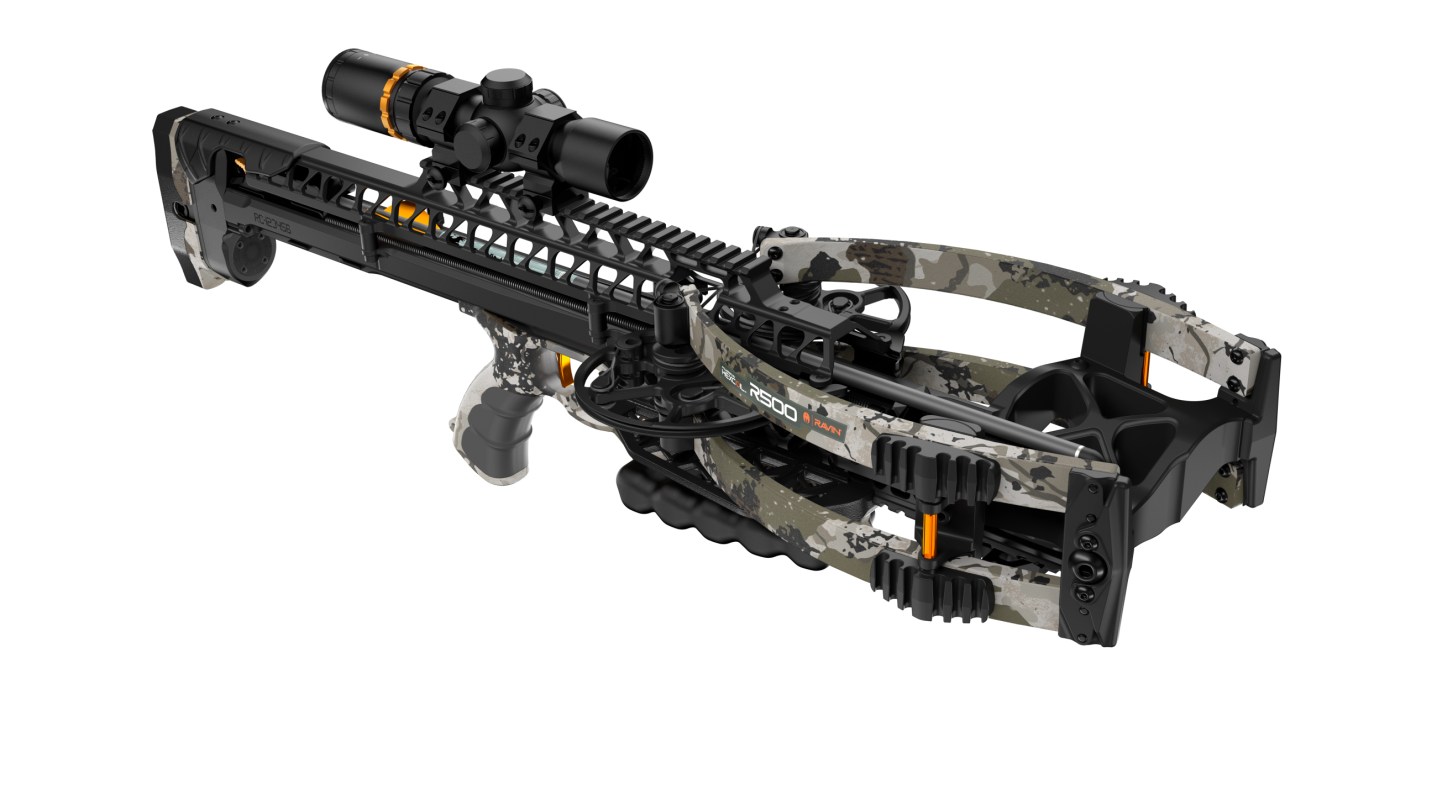 Frequently Asked Questions
How To Place An Order?

You Have 2 Ways Of Placing An Order:

1. You Can Place It On Your End Of The Website

2. Simply Give Us A Call And Allow Our Reps To Place Your Order For You

(888) 886-1488
What's Your Shipping Times

We Get Your Order Out The Door Within 24-72hrs. Transit Times Are Just 2-5 Days
Does My Unit Have A Warranty?

Yes, your unit will have 1 year warranty depending on the manufacturer. We also offer extended 1-3 Years of extra protection 💪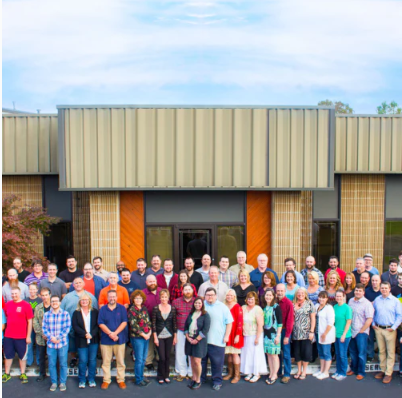 We're Here To Serve You
Meet The Team! We Have A Team Of Dedicated Reps To Ensure The Best Service Any Retailer Has To Offer!
Reach Out Now If You Have Any Questions We're Here To Serve You 24/7
Call Us - (888) 886-1488
- Talk Soon