Fast Shipping | Easy Returns | No Sales Tax
Regular price
$1,999.99 USD
Regular price
Sale price
$1,999.99 USD
Unit price
per
Sale
Sold out
Fast Shipping: We Ship In 1-3 Days

Place An Order (888) 886-1488

9,500+ Units Sold
Most Compact Crossbow

The most discerning crossbow archer requires the most advanced crossbow technology available. When space is at a premium, you may want a small takedown crossbow. One that is technologically advanced. The Ravin r18 crossbow is the go-to amongst hunters in the 2022 season.
The Ravin R18 is the shortest Ravin crossbow ever made, measuring just 18 inches in length. The new patented VeritCoil Cam System was used in the R18 design to achieve this.
The VeritCoil System rotates the ultra-small cams 720 degrees, allowing the strings and cables to coil around the cam and cam axle. When cocked, Ravin r18, the axle-to-axle height with this method is 1.3 inches. The axle-to-axle height when uncocked is 4.1 inches. The static width is 4.75 inches in total.
Ravin R18 Specs
Speed: 330 FPS
Weight: 6 lbs
Length:
18″ Without Stock
25″ With Stock
Height Axle to Axle Cocked: 1.3″
Height Axle to Axle Uncocked: 4.1″
Overall Width: 4.75″
Power-Stroke: 13″
Kinetic Energy: 85 ft-lbs
Draw Force: 12 lbs
VertiCoil Cam System
Integrated removable quiver system
Ravin R18 crossbow comes Fully Assembled Pre-Tuned
Package Includes:
Fully Assembled/Pre-Tuned
3 – 16" .003 350 Grain R18 Arrows with Field Points
1 – Removable Draw Handle
Ravin 3 Dot Reflex Sight
Built-In Cocking Mechanism
Anti-Dry Fire/Auto Safety
Built-in Sling Mounts
Why the Ravin R18 crossbow? 
You must be familiar with horizontal and vertical crossbows if you enjoy archery hunting. Bowhunting is typically a personal experience, but when you have the correct bow, it becomes even more so. The Ravin R18 is one of the bows that may help you make a well-placed shot. R18, like R500, offers a lot of great features. These are some of them:
Vertical Cam System:
Unlike other crossbows, the R18's limbs collapse vertically rather than horizontally, making it more of a vertical crossbow. The verticoil cam system can spin the cams at 720 degrees thanks to this functionality. The crossbow string is coiled around the extremities and the camshaft axle in a proactive way due to the verticoil cam system. The hunter can fire 330 feet per second by horizontally stretching the arms.
It's Super Narrow:
Because it wraps the cords and strings around the camshaft axle, the axle-to-axle height is greatly reduced. When bent, the height is 1.3 inches, and when un-cocked, it is cocked or 4.1 inches. It has a fixed overall width of 4.75′′.
Built-in Cocking Mechanism:
This innovation enables a quick draw, providing superb firing performance.
Has a Removable Stock: The stock is totally detachable, allowing it to be used as a takedown crossbow. When the bow is completely in-tack, the stock has a detachable quiver mechanism that decreases the length to 25 inches.
3-Dot Reflex Sight:
When paired with VertiCoil Cam, this feature provides the hunter with excellent target and precision. It's difficult to miss the mark.
Safety Measures:
It has a number of safety features, including a dry-fire suppression system. It also has an auto-engaging safety feature.
They are Trustworthy:
Ravin crossbows come with a 5-year guarantee and easy cocking and de-cocking functions. They also provide the hunter with unparalleled mobility.
The hunter may rest certain.
Verticoil cam system, which sets the cams at the optimal level for maximum precision, is used in all of the company's hunting equipment. The arrow floats above the rail, similar to how long-range rifle shooters and precision snipers operate. You won't be able to miss your target with Ravin r18 if you use them.
New Proprietary

VertiCoil Cam System is used:

The camera quality has a considerable impact on the accuracy of a crossbow. Ravin crossbows are equipped with advanced cameras that can swivel a complete 720 degrees, providing the hunter with unparalleled precision and efficiency. Ravin R18 is no different

The Ravin R18 comes completely constructed and has a removable stock with a detachable quiver mechanism, a built-in cocking function for quick reloading, and an anti-dryfire/auto failsafe mechanism. A Ravin 3-Dot Reflex Sight, three 350-grain, 16-inch bolts, three field points, and a detachable rotating grip are all included with the crossbow. 

It is the shortest Ravin ever created, with 4+ inches cocked or 4.1, and has limbs that expand vertically, and 720 degrees coiling the strings. It is one of the great vertical-style crossbows with limbs.

Moreover, with the presence of an integrated removable quiver system, a new proprietary verticoil cam and cam system the r18 is getting popularity. When the verticoil cam system rotates, it looks like a unique style crossbow with limbs. You will also love utilizing the new proprietary, built-in sling mounts, strings, and cables around for target acquisition which includes a detachable stock with an integrated removable quiver, built-in cocking mechanism, and anti-dry fire/auto safety system. The unique 6-pound crossbow features the new Ravin 3-Dot Reflex Sight for easy target acquisition. Ravin r18 crossbow is a new kind of crossbow available this season packed with features and ready for your adventures.
View full details
Frequently Asked Questions
How To Place An Order?

You Have 2 Ways Of Placing An Order:

1. You Can Place It On Your End Of The Website

2. Simply Give Us A Call And Allow Our Reps To Place Your Order For You

(888) 886-1488
What's Your Shipping Times

We Get Your Order Out The Door Within 24-72hrs. Transit Times Are Just 2-5 Days
Does My Unit Have A Warranty?

Yes, your unit will have 1 year warranty depending on the manufacturer. We also offer extended 1-3 Years of extra protection 💪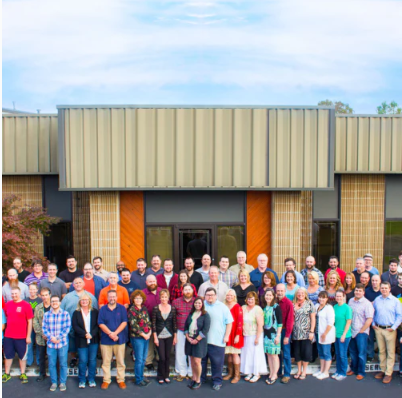 We're Here To Serve You
Meet The Team! We Have A Team Of Dedicated Reps To Ensure The Best Service Any Retailer Has To Offer!
Reach Out Now If You Have Any Questions We're Here To Serve You 24/7
Call Us - (888) 886-1488
- Talk Soon