Fast Shipping | Easy Returns | No Sales Tax
Regular price
$1,899.99 USD
Regular price
Sale price
$1,899.99 USD
Unit price
per
Sale
Sold out
Fast Shipping: We Ship In 1-3 Days

Place An Order (888) 886-1488

9,500+ Units Sold
Ravin R10X Kings XK7 Crossbow
The Ravin R10 has over time established and continues to be a fantastic choice for novices, expert hunters, and crossbow shooters alike. This crossbow utilizes Ravin's innovative Helicoil technology, 6-inch axle-to-axle width, and delivers speeds of over 400 fps. It is 33 inches in total length and weighs 6.8 pounds.
In 2021 Ravin Crossbows released its upgraded version Ravin R10X.  
The Ravin R10X crossbow is extremely agile and works well in both tree stands and ground blinds. The bundle contains a removable draw handle, arrows with field tips (400-grain total), quiver with mounting bracket, 100-yard lighted scope, anti-dry fire/auto safety, built-in silent cocking mechanism, and is featured in all black. And we at Hunting Giant added a free Ravin crossbow case. All you need to sight in and go for a hunt is already constructed and adjusted.
Ravin Crossbows
For a crossbow that appears so formidable and sophisticated, the Ravin R10X crossbow is extremely simple to operate. We know that's why Ravin crossbows have become so popular recently. They have removed the fear element without compromising a single gram of efficiency — in fact, they are setting a standard in the hunting world. This crossbow can be cocked, loaded, and shot with extreme precision over long ranges by men, women, and youngsters of practically all generations, talents, and physiques.
Ravin R10X Crossbow package
420 FPS

Weight: 6.8 LBS

Length: 33"

Width Axle to Axle 6" Cocked

Width Axle to Axle 10.5" Un-cocked

Power-Stroke: 11"

Kinetic Energy: 156 FT LBS

Draw Effort: 12 LBS

HeliCoil Technology

Adjustable Cheek Pad

Adjustable Butt Stock

Silent Cocking System
 Package Includes:
Fully Assembled/Pre-Tuned

3 Ravin .003 Arrows & Field Points (400 Grain Total)

1 Removable Draw Handle

1 Quiver/Mounting Bracket

100-Yard Illuminated Scope

Built-In Cocking Mechanism

Anti-Dry Fire/Auto Safety

Built-in Sling Mounts

All Ravin XK7 crossbows, except those in Sniper packages,

 

come with an illuminated scope that integrates an all new speed lock. This locking ring gives hunters confidence that their scope remains dialed in when it's time to pull the trigger.
Overview of the Ravin R10X Crossbow
The Original Ravin R10 crossbow was introduced by Ravin in 2019 and is still available from the company. That's probably because it permits Ravin to sell a high-quality crossbow at a smaller cost than its newer versions. Not everyone is willing to spend $3000 on a crossbow, and the R10X costs almost half that. That's a little more pricy than the top crossbows in the industry. But it's a bargain given what you do with it and what this unit can achieve. Ravin R10x is pricier by $500 than its original model Ravin r10, but upgrades are worth the investment.
Weight only 6.8 lbs
This Ravin bow is 33 inches in length and weighs 6.8 pounds. When it comes to crossbows, that length is approximately average, but the Ravin R10X stands out because of its breadth. The cams are barely 10.5 inches broad. That's about half of what you'll see on most crossbows. When it's cocked, the spread is only 6 inches wide. What's the deal with it as it's so small? It facilitates mobility. You know how limited a broad bow maybe if you've ever turned quickly within a field blind or in a tree stand with a crossbow. Lightweight crossbows are effective hunting weapons. The Ravin r10 crossbow package is a real deal for crossbow hunters.
You'd imagine a crossbow with such a short power stroke and an 11-inch power stroke wouldn't be that forceful. When it relates to the R10X, you'd be mistaken. This baby shoots out 400-grain Ravin bullets at a blazing 420 fps, which is 20fps faster than the Ravin R10 rendering it one of the most powerful crossbows on the market.
 HeliCoil Cam Technology
Is this ever real? Ravin's groundbreaking HeliCoil cam technology, which allows the cams to spin 340 degrees while shooting Ravin arrows, is to thank. During a shot, that much rotation enhances the force of the unflexing limbs.
Ravin crossbows needed to make space for the composite bow's management cords to allow for all that spinning. Ravin used two wires, one above and one underneath each cam, that coil all-around axles and away from the cams. Before, during, and after a shot, this technology keeps the cameras at an exact level. Another point for Ravin: level cam travel is crucial for accuracy.
Performance
To disconnect the Trac Trigger, flip the switch, then turn the control knob 12 times and nock a nut. That's all there is to it. To shoot this crossbow, you don't need to be very strong or skilled. It's effortless to use.
It's accurate and lightning-quick. At 80 yd, we have no issue reaching the shooting spot, and 420 fps is very quick. The R10 is suitable for crossbow hunters of all ages and skill levels.
Ravin Crossbows Accuracy
Ravin's crossbow accuracy is amazing as you will move back to 60, 70, and even 80 yd. Even at 80 yards, groups were within an inch, and you can nail 10 out of 10 targets inside a 3-inch circle. My groupings were a little larger at 90 and 110 yd. We got fletching from six arrows hitting at that distance in one sequence – top results by any standard. Granted, there is no breeze, the sun is still behind me, and there are no obstructions between you and the goal, not even a blade of grass.
The handle features a built-in safety function that prevents over-cocking, in line with our theme of "simple operation." The handle "slips" once the Trac Trigger is fully positioned at full draw. The gears inside the crank disengage, allowing you to continue winding the handle, but the system that backs away the Trac block within the barrel will no longer leave. Nice, a simple function that keeps the crossbow from being damaged.
Design
The Ravin r10x lightweight, compact design is a big bonus on the roving scope. The crossbow is lightweight and agile. With practice, you'll be able to rapidly get on target without having to look for the safety, trigger. You'll be up, on position, and firing your Ravin arrows by the count of three in all cases, which is more than enough time for the ordinary, unaware deer. With time to inspect and contemplate while shooting from a blind or treestand, the Ravin R10 crossbow will unquestionably send Ravin arrows straight to the target.
Although any current Ravin crossbows can achieve the same thing inside 40 yds, the Ravin R10 allows you to score on a particular animal at a distance of more than twice that. We won't encourage shooting at exotic animals from ranges more than 40 yds, but based on what we've seen during the tryout, the Ravin 10 might be the one to break that rule.
Another remarkable design characteristic of the Ravin is the free-floating shaft that runs from the trigger mechanism to the two-roller type rest at the front of the barrel without touching the rail. The unit's design allows for fixed or expanding broadheads up to 1.625 inches wide.
Versa Draw Cocking System
The Ravin R10x crossbow is cocked and can be decocked with the cocking lever and incorporated cocking mechanism that comes with it. Cocking needs only 12 pounds of pull and 11-inch compression ignition. This is without a doubt the simplest and fastest technique to cock a bow, and anyone over 10 years old including older people who can manage the 12-pound pull necessary to twist the cocking system into place can readily grasp the operation. While we've hand-loaded crossbows with draw weights up to 175 pounds, loading the R10 is a breeze.
The cocking-and-loading operation proved rapid, accurate, and trustworthy after more than 100 rounds at the range and on the wandering field. The operation is denoted by audible noises, which commence with the cocking system or slide is attached to the rope (with a click) and end with the cocking mechanism being cranked back to the firing position (with a click). The crossbow is then prepared to shoot once the arrow is inserted into the firing mechanism (with a click). Cocking the Ravin crossbows is as easy as clicking, clicking, clicking — and it happens very instantly. Pull the cocking rod from the quiver installation (which is really convenient), place it on the driving shaft studs, put the trigger mechanism over the string (first click), twist the ratchet handle until the trigger mechanism is fully engaged (second click), and introduce the arrow (third click).
A skilled Ravin gunter can load, and fire his crossbow twice as quickly as a standard crossbow user — a significant edge in situations when a follow-up shot is a must. The Ravin may be decocked in the opposite order using the same process. As the ratchet handle is cranked, a button positioned under the barrel under the stock releases strains on the sling. Fortunately, the owner's handbook includes a detailed, well-illustrated guide on decocking the R10.
Silent Cocking Mechanism
The Fully Integrated Silent Cocking System works in. concurrence with the Trac Trigger Firing System and contains a built-in one-way bearing removing any noise, ensuing in a completely silent draw. The cocking mechanism lets you stop the draw cycle at any time through the cocking process. Prey will never hear you creeping.
Overall uniqueness of Ravin r10 crossbow
Any crossbow lover will know that the words "lightweight, small, and accurate to 100 yards." is mind-blowing. At that distance most modern crossbows can strike a 6-inch bulls-eye; the Ravin R10's manufacturer claims that the Ravin r10 crossbow package can "hold groupings equivalent to a rifle." Ravin Crossbow's new crossbow line is distinctive, uncommon, and unexpected in many ways, the most notable of which is that they truly live up to the manufacturer's boasts.
First and foremost, it is almost crucial for first-time users to read and comprehend the owner's handbook. It's also a wonderful idea for all users because of the Ravin R10's creative new design.
Internal cocking/decocking operation on a free-floating belt that is twisted into the barrel portion with only 12 pounds of pressure is one of the R10's standout characteristics. The Gatling "skid loader" not only secures your Ravin arrows but also houses the protection and trigger systems.
The cocking lever and ammunition are mounted to the same bracket on the front of the crossbow, which may be used by either left or right-handed operators. The grip part of the stock even has a cocking aid bar that can be adjusted for left- or right-handed shooters.
Scope and quiver
The scope and quiver mount are included with the crossbow. It's time to hit the range after a thorough reading of the owner's handbook and some practice with the cocking and loading procedures. You might be interested in seeing how the Ravin r10 performs at regular hunting ranges of 40, 50, and 70 yards, as well as its touted capability at greater ranges. When a crossbow's accuracy is said to be "equivalent to a rifle at 110 yards," any shooter will be motivated to double-check the claim.
The safety release and trigger mechanisms were minimalistic, with no rattling, creep, or slap during cocking and loading. Any trigger with a sharp let-off appeals to me, and the Ravins was certainly "similar to a rifle" in that sense.
 Arrows field tips
They are built exclusively for the Ravin crossbow series and can be adjusted for arrow rates ranging from 300 to 450 fps. Based on the crossbow's reported arrow speed rating, this technique enables correct arrow positioning from 20 to 100 yards in 10-yard intervals.
Only Ravin crossbows Clip-On nocks are suggested for use with the Ravin series of crossbows, as one might assume given the distinctive cocking-sled construction. Any other arrow-nock layout, in fact, will void the 5-year guarantee. In other words, only use Ravin Clip-On nock arrows that are 20 inches long.
Ravin Crossbows
Finally, any complaints? The Ravin R10 crossbow package came without a sling, which has always been a pet annoyance for some users when it comes to crossbows, which are notoriously cumbersome and difficult to manage and handle. You can buy a sling or Ravin arrows at our hunting giant store. Another item to consider: the R10's ultra-slim design and ultra-thin axle-to-axle width make it difficult to hold up or stand without tipping over. When not in use, lay the crossbow straight on the ground or suspend it from a wire or sling.
Overall, the R10 is a fantastic high-end crossbow that should last for at least 5 years assuming all care and usage guidelines are fulfilled. The Ravin R10 comes completely constructed, with a lighted scope, three-arrow quiver, draw handle, a six-pack of 400-grain arrows, field tips, and an accessory bracket.
From the above discussion, it is evident that Ravin r10 deserves to be the best seller and has the potential to beat the other crossbows in the market. With a versa draw cocking system, the weight of 6.8 lbs, illuminated scope, cams to rotate 340, anti-dry fire features, Helicoil technology, 3 Ravin 003 arrows, and cocking handle, it is a fully assembled product that is built-in sling mounts.
The Ravin R10 is very light and small, being only 33 inches long, 6.5 inches broad (when cocked), and weighing less than 7 pounds altogether. Coking and loading crossbow is similarly simple, leaving just one final, crucial component to consider: accuracy. Ravin Crossbows lined up is pretty awesome this year, so there are plenty of options.
Now that you know almost everything, it is time to get consider purchasing the Ravin r10 crossbow package which is our best seller.
The Ravin r10 crossbow is one of the classic Ravin crossbow models and is great for both beginners and experienced hunters. Measuring 33 inches in length and tipping the scales at 6.8 pounds, the Ravin R10x produces speeds of over 420 FPS.
Ravin r10 is made for running or waiting out in a tree stand, ground blind. The Ravin r10 is a slim 6 inches axle-axle when cocked and is very compact.
The Ravin r10 crossbow comes fully assembled and pre-tuned. With 142 kinetic energy 100 yard illuminated scope this crossbow can do serious damage. 
View full details
Frequently Asked Questions
How To Place An Order?

You Have 2 Ways Of Placing An Order:

1. You Can Place It On Your End Of The Website

2. Simply Give Us A Call And Allow Our Reps To Place Your Order For You

(888) 886-1488
What's Your Shipping Times

We Get Your Order Out The Door Within 24-72hrs. Transit Times Are Just 2-5 Days
Does My Unit Have A Warranty?

Yes, your unit will have 1 year warranty depending on the manufacturer. We also offer extended 1-3 Years of extra protection 💪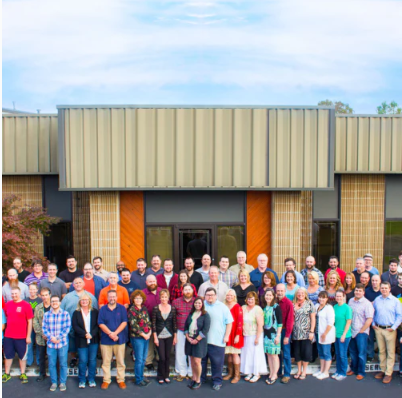 We're Here To Serve You
Meet The Team! We Have A Team Of Dedicated Reps To Ensure The Best Service Any Retailer Has To Offer!
Reach Out Now If You Have Any Questions We're Here To Serve You 24/7
Call Us - (888) 886-1488
- Talk Soon